A toolbox helps keep all your tools and accessories safe and secure in one location. Hence, investing in one is an important step. If you're in the market for a high-quality toolbox, visit Carlinville Truck Equipment Mfg. We carry a wide selection of toolboxes in various sizes. You can count on our friendly team to help you find the toolbox that meets your needs.
CALL US TODAY to order your new box! We offer FREE estimates. Honoring all vendors' warranties. Same day service is offered on all in-stock boxes.
Benefits:
Solid durability for years of service
Attractive weather resistant handles
Reliable retainer chains for strong positive support that holds up under pressure
Stainless steel handle and hinge for corrosion free reliability
The most water tight seal available to protect against the environment
Superior finish fights fading, scratching, chipping and corrosion
Several color options
Custom fabrication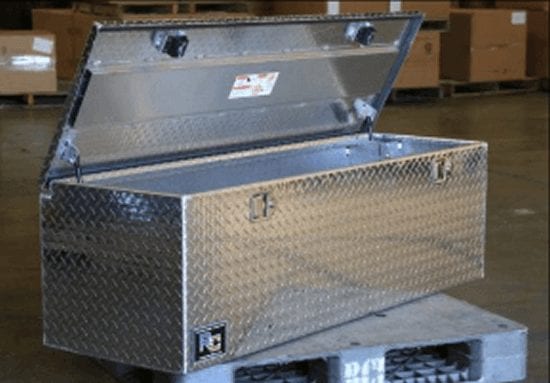 Features:
Heavy duty 13 or 14 gauge steel construction
Stainless steel T-handle with cylinder lock and key
Heavy duty door retainer chains
Stainless steel hinge
Automotive rubber bulb seal
Armor-D protective powder coat finish
Underbody Boxes
Topside Boxes
Contractor Style Topside Boxes
Lo-Side Boxes
Cross Boxes
Pork Chop Boxes
Chest Boxes
Hitch Boxes
Truck & Trailer Boxes
Storage Packs
Drawer Packs
Specialty Applications
Accessories
Window Protectors & Ladder Racks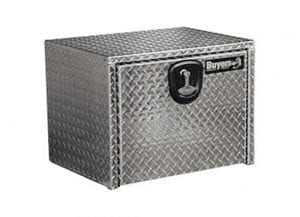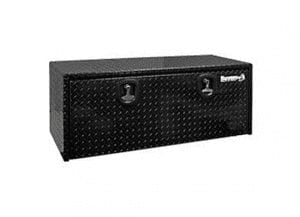 Big city inventory with a small town feel of the business.